Take Control Of Your Life
with Your Decision Making Process!
and achieve anything you want!
A wise decision making process can help you create your own inspiring story that will make your dreams come true, get through difficult situations, and live life the way you wanted…"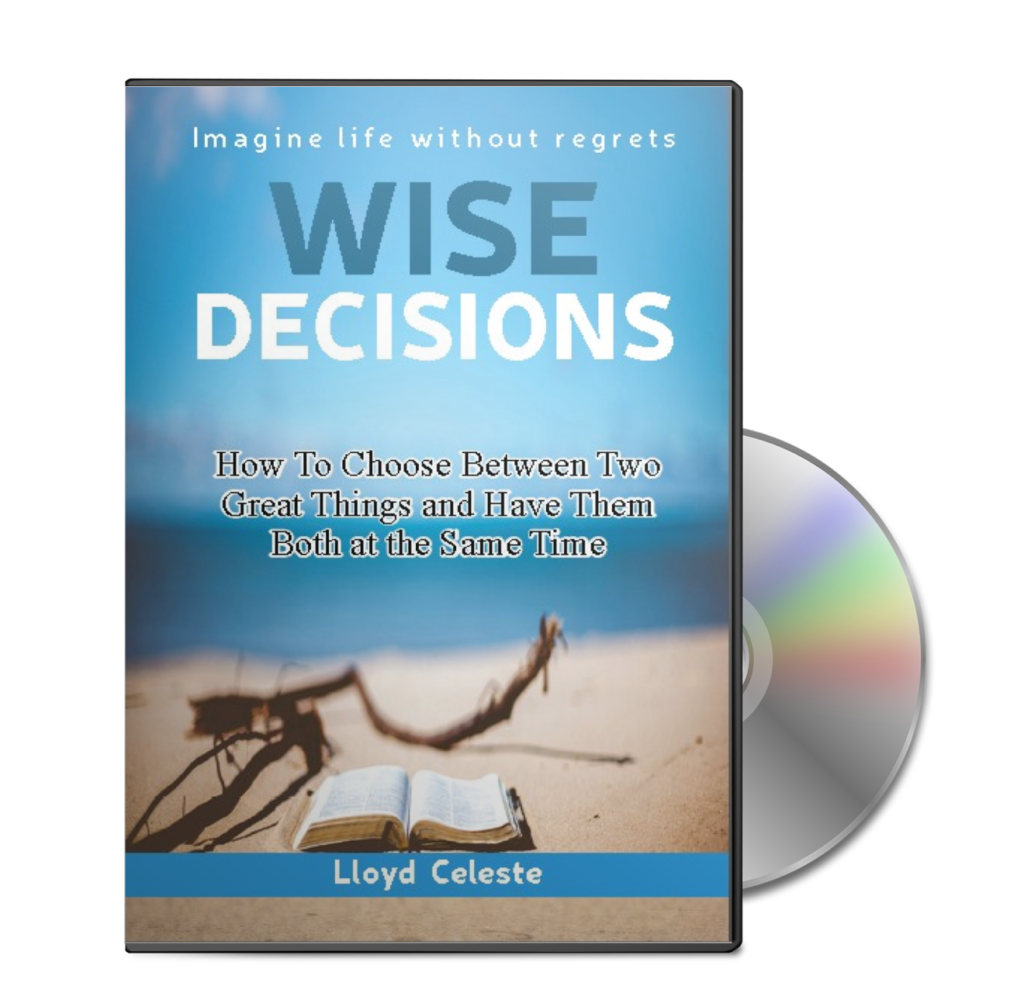 What benefit will I get from this Book, "Wise Decisions"?
Happiness, fulfillment, and contentment in life.
We believed that each person deserves to live a satisfying experience. Yet, not all have the opportunity to achieve this because of the circumstances they have in life.
We designed our programs on this site to help people reach their full potential. A person to person life coaching in career decision making.
As a subscriber, you will also receive updates, tools, and worksheets for you to answer to stay on track. Likewise, you will have the opportunity to download an excerpt of the book "Wise Decisions."
What's inside the book Wise Decisions?
It's a book written from the author's personal experience of going through the motions in life. Especially, the part where he has to make difficult decisions in changing careers.
You will
be amazed
at how each stage of his life is a precedence of the success he had today.
It doesn't matter where you are now in life. You don't have to worry if you are still starting everything. You do not want to rush your decision making. This book is for anyone who believes that the little choices we make affect everything
ABUNDANCE: The Art of Giving
Giving is a state of mind. You cannot give what you do not have so this book is designed to let you understand how to gain more by giving more. The decision making process of helping people is a habit forge by practice and a strong desire to give value to those who are in need.
7 Secrets To Success
You'd be surprised to know that the best kept secrets in life and success are within your grasp and are totally free. It's been there with you all along but you just haven't realized it yet. This book is designed to let you reach your own goals by using what you already have inside of you.
Turn Obstacles Into Opportunities
Yes! It is possible to turn obstacles into opportunities. This worksheet is designed to help you understand how to react to certain situations that seems to put you down. Rise above the challenge and turn it into a stepping stone towards success. Start your journey today.
How to make decisions quickly without regrets
Eliminate stress-related problems in your work, instantly! When faced with difficult situations, people worry about how to get out of the dire situation.
If you want to make life easy for you, this book will inspire you to achieve your goals and eliminate the burden that you are in to. It will help you through the right decision making process launch your God-given vision for the future.