So, you are searching for data-driven decision making tools.
We've got you covered.
As it is said, data is the new oil or the new gold. With data, policy making will be easier, more specific and realistic. Policy and programs will be sustainable.
Organizations today strive to base their decisions on accurate and trustworthy data. In this article, we'll look at five effective methods that can aid you in developing better policies.
If you are unfamiliar with these tools for making decisions, don't worry. In this article, we'll go through the fundamentals of how to approach it.
These tools can assist you in using the power of data to improve outcomes, whether you're a corporate executive, nonprofit administrator, or healthcare professional.
The importance of data-driven decision making
We are now in the last days where information is available. Yet, making sense of data is challenging since there is an overwhelming amount of data.
Not all are adept to data science and data analysis. But organizations need to adapting to technologies to improve policy making process.
While there are many companies aspire to make data-driven decisions, only few succeed.
Can you imagine yourself as a policy maker trying to create a policy where you don't know how to start?
Then you will start looking if you would like to change career to data science.
Or maybe you are confused and question yourself how does data science help in decision making?
There are programs and projects that fail because of not utilizing informed decision. The challenge is unsurmountable which an organization should be mindful of the process. Thus, creating a culture of data-driven decision making should be explored.
Do you know that only 32.4 percent of executives report having success in creating a data-driven culture? (NewVantage Partners)
It is undenaiable that many organization are focused on technological advancement. Donor agencies also provide dole out projects without using data to support their decision making. Instead o building a culture that supports data-driven decision making. And study shows that 70 percent of modernization initiatives fail because of this.
To succeed here, policy makers must focus on building a culture that values and utilizes data.
What are data-driven decision making tools?
Today, anyone can have informed decision making because of the technologies available. A data-driven decision making tools are simple software applications that help organizations make informed decisions based on data analysis.
If you are familiar with statistics in your college, then you are not ignorant in this topic. Because any data can be analyze. Be it qualitative or quantitative. Using statistical models to analyze large amounts of data can provide insights that can be used to make informed decisions.
The following are examples of data-driven decision making tools.
These tools have a variety of purpose depending on the type of analysis a user may use.
Predictive Analytics.
Predictive analytics is a powerful tool for data-driven decision making. Business people love predictive analytics too because it can identify patterns and trends. By looking at the historical data and statistics, anyone can have informed decision. For example, a researcher used predictive analytics to forecast linkage between poverty and access to water.
Why Predictive Analytics Tools?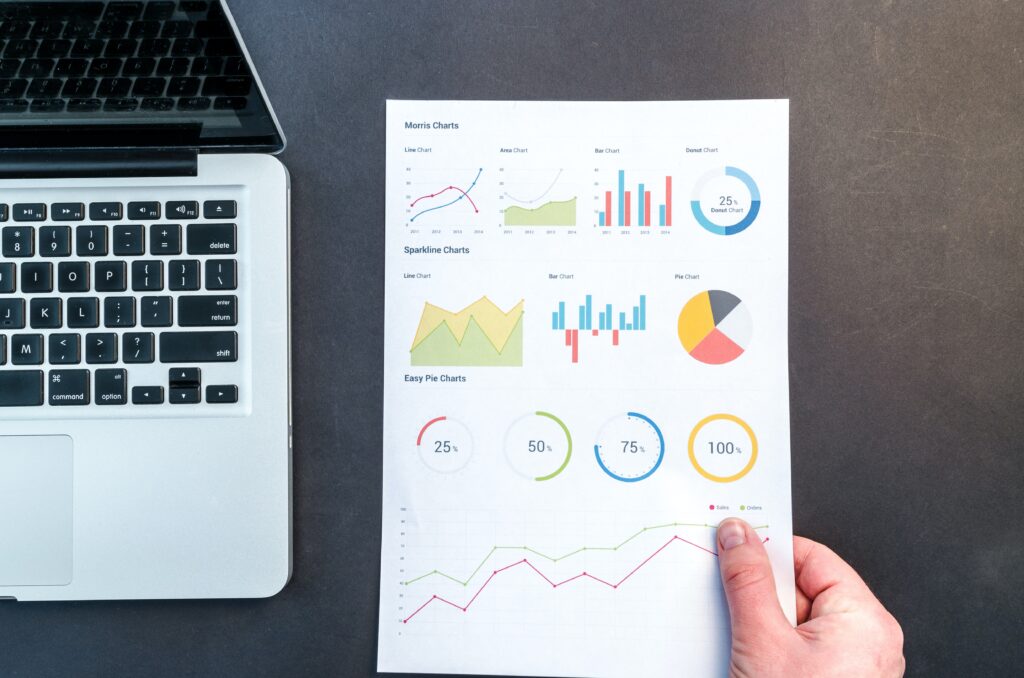 Creating manual predictive analytics can be a daunting task. That's why as a researcher, automation is important to lessen the time and effort in data analysis. With modern tools, you no longer need to be a data scientist or analyst to make sense of complex data sets.
You no longer need to ask yourself whether you will change career to data science. Given all the data at hand, anyone can perform data analytics at their fingertips.
If you are a policy maker looking to support your program based on data, predictive analytics can help you. And it has become easier and cost effective nowadays.
Data Visualization.
Another important for data-driven decision making tools is data visualization. It is easier to see patterns and trends from your data by presenting it in a visual format such as charts or graphs.
It makes easier for a lay person to comprehend quickly the interactions of a complex data.
One of the popular tool among data scientist is Tableu and PowerBI.
There are many data visualization out in the internet. But not all have the same functionalities. For this reason you have to choose what is suitable for your business or research.
Charts and graphs is also best if presented in infographics.
Machine Learning.
Like predictive analytics, machine learning uses algorithms to analyze large amounts of data.
This tool for data-driven decision making helps to spot patterns or trends.
Machine learning comes in two flavors: supervised and unsupervised. Here are a few instances of how machine learning can be applied to predictive analytics.
Credit card fraud detection, spam email detection, fake news detection. Machine learning used large amount of data for prediction.
A research about linking poverty and access to water and sanitation used ML. Specifically, CART.
CART: A data-driven Decision making tools
One of the models or algorithms in ML is the CART (Classification and Regression Trees). It is a machine learning algorithm that is used for both classification and regression problems. It is a popular tool using a decision tree-based algorithm.
Basically, the process takes recursive splits the data into subsets based on the values of the input features. Since, the CART is a non-parametric algorithm, distribution of the data is not a big deal.
It is also a relatively simple algorithm that is easy to understand and interpret. Watch this video how it is used in research and policy making.
CART has been used in various fields, including online market, hydrology, medical diagnosis, quality of experience prediction. Also, CART has been used to predict type of toilet facilities based on household profiles.
With CART, policy makers can create hard rules for policy adoption. Policies created using decision making tools aids in identifying specific intervention.
Its not anymore a guesstimate or whimsical decision-making, but data-driven decision making.
Best data-driven decision making tools.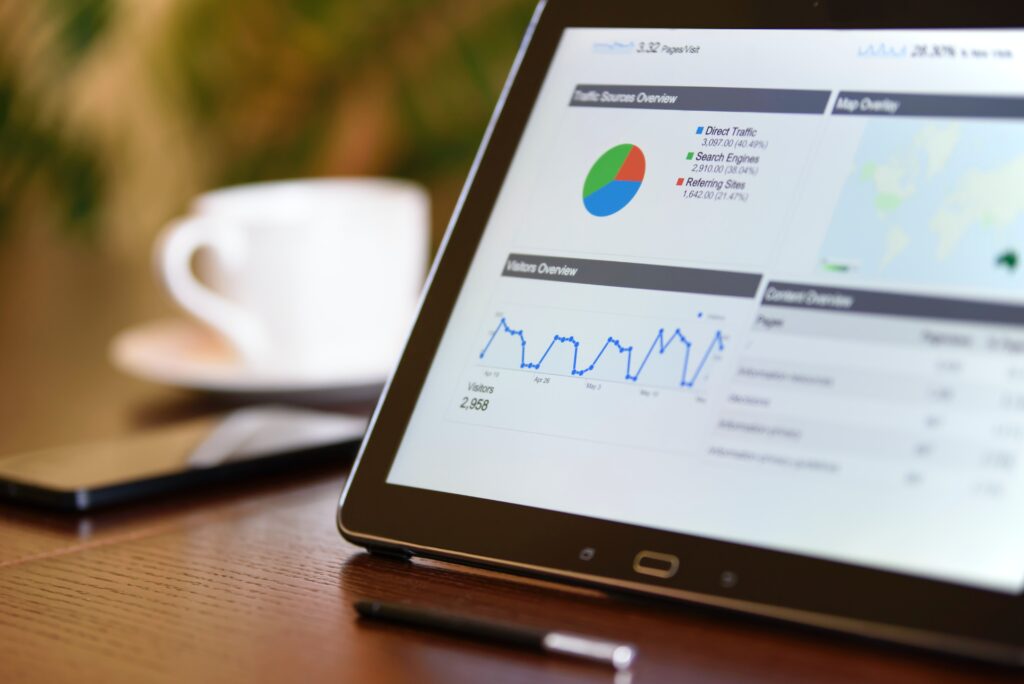 Not in order, the following are best data-driven tools for decision making.
Python
It is a free and open-source with many packages and libraries. Readable code and easy to learn. Updated regularly among community members. Suitable for ML and data science enthusiasts.
R studio
This is my alternative to python with almost same functionalities. However, R is limited in some aspect, same with python. Limitations are subject to the user. For me, R is used for Principal component analysis. Although you can use R for various statistical analysis. This data-driven decision making tool software is one of my favorite.
Orange
IF you don't like coding, this is for you. Orange is dedicated to data mining enthusiast and machine learning people. It eliminates all hard coding. The interface is user friendly and fast. While very efficient in modeling and data analysis both for ML and data science, it has both cons and pros. It is up to the user to decide and judge the suitable of the software to the user. One thing I don't like is the data visualization. Orange do not have the same aesthetics in data visualization compared with python's seaborn.
Watch this video here on how I used Orange for topic modelling along with python.
Tableu
Another yet free software of data visualization. Easy to learn. Like Orange, the drag-and drop interface makes your life easier in data visualization. It has built-in graphical and visual presentations. Just point and click. Depending on your data, the software will display graph based on your choice. You can also manipulate its visual output for better presentation. This data-driven decision making tools has a freemium plan. Using the free edition is already good enough.
PowerBI
Microsoft's Power BI is a service for business analytics that offers interactive visualizations and business intelligence features with a user interface that is easy enough for end users to utilize to build their own reports and dashboards. Users can connect to an extensive range of data sources, convert and clean the data, and produce visuals to share with others.
Data modeling: With Power BI, users may design hierarchies, create calculated columns and metrics, and establish links between various data sources. Power BI is one of the best data-driven decision making tools out there. Try it for yourself here.
Charts, tables, maps, and gauges are just a few of the visualization possibilities that Power BI provides. Users can alter the visualizations' appearance to suit their preferences.
Conclusion:
With data-driven decision making tools, you are 99% closer to reality. Choose what is the best tool for your policy making and make the best of it. You can start with data visualization, then go for more advance like CART. You have now the option to make better decisions in policy making.
References
Novlloyd E. Celeste; Linking poverty with water and sanitation in targeting households for achieving sustainable development. Journal of Water, Sanitation and Hygiene for Development 1 February 2023; 13 (2): 140–149. doi: https://doi.org/10.2166/washdev.2023.199
O'Connor, S. (2018). Big data and data science in health care: What nurses and midwives need to know. Journal of Clinical Nursing, 27(2), 2921–2922. https://doi.org/10.1111/JOCN.14164
Oliveira, A.P., & Braga, H.F. (2021). Data Driven: An Overview and Practical Measures for Organizations. International Journal of Advanced Engineering Research and Science.
Christina, R., Liz Shajan, G., & Ankayarkanni, B. (2019). CART- A Statistical Model for Predicting QoE using Machine Learning in Smartphones. IOP Conference Series: Materials Science and Engineering, 590.